Implant - A screw the size of a tooth root is placed into the jaw bone and is allowed to settle for 4-6 months. The implant is then uncovered and a healing abutment is put on. 1-2 weeks later an implant head is placed and a crown prepared. This is a permanent solution to filling the space left by a missing tooth.


Crowns - A single tooth restoration. Your actual tooth is shaved down and a custom made porcelain cap is placed over the top. A temporary crown will be placed while your permanent tooth is being made. This process can be completed in a few days.


Bridges - Restore more than one tooth in a row. This procedure will replace a missing tooth and stabilize the teeth on either side. The process is the same as producing a single crown. Teeth will be shaved down and a temporary bridge will be placed while the permanent is being made. It will look and work just like your own teeth. For those who are not candidates for implants.


Veneers - A cosmetic way to have the perfect smile you have always wanted. Veneers are fingernail thin shells of porcelain that will change the color or shape of your teeth. Ideal if you do not want to undergo orthodontic treatment to correct slightly imperfect teeth or if they are discolored and whitening does not work.

Bondings - Tooth colored fillings to replace amalgam (silver) also used to close gaps in teeth.


Full Dentures - Full upper or lower for those who are edentulous (without their own teeth). Partial Dentures - For those who have remaining teeth but lack the bone content or gum tissue strength to hold a fixed bridge. Dentures and partials are removable, easy to clean and custom made in our lab.


Inlays and Onlays - A lab processed porcelain or gold restoration that is stronger than a customary tooth colored filling. Ideal for a tooth that is not broken down enough to need a complete crown. Also an option to replace amalgam (silver) fillings.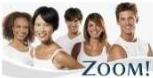 Teeth Whitening - Freshens up and creates a youthful smile. We offer state of the art Zoom! whitening technique which is a bleaching process that lightens the enamel and dentine of the teeth. This is done with a whitening lamp in the office. Bleaching trays, although take longer for results, are used at home with whitening gel.